Eucharistic Adoration
We have a day of Adoration usually on the first Friday of each month (except January), and on December 31, starting with Exposition after Mass and ending with Benediction after Vespers. Sometimes the day is moved so contact us to verify.
Monastic Experience Weekend
The date of our next Monastic Experience Weekend has yet to be determined.
New Member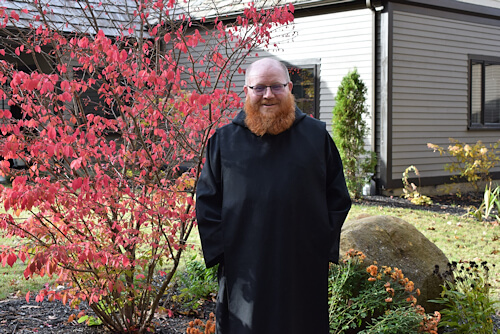 Stephen Watson joined our community as a postulant just before Holy Week 2021. He was clothed as a novice on September 14, 2021 and took the name Brother Pius. He is originally from Santa Fe, Texas (near Houston) and was a bank manager in Nebraska before entering. Please say a prayer for him.